Make sure that you are getting the most out of your Software Experience. We have included your basic maintenance to ensure you are always up to date and keeping your Software relevant to your Business. Click on one of the items below for Step by Step instructions.
When the time has come to run an update, there are only a few steps needed. Firstly, you will need to close your Bizzfo. When starting up Bizzfo, you get presented with the log in screen. From here, we will select to search for updates as below:
From here, we can select to look for updates and apply them as below:
Great job, you have updated your Bizzfo software!
Now you will be prompted for a database update when signing into Bizzfo. Select your database and let the updater do the rest: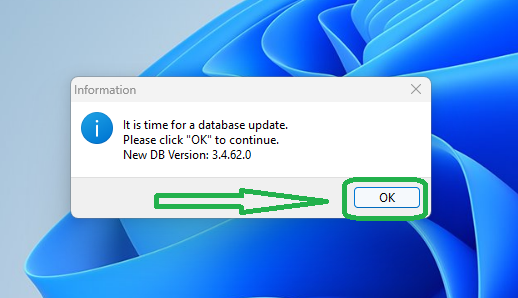 Now you are ready to trade!
Part of keeping your data safe, is making regular backups. In Bizzfo, you can set auto backups in two ways as shown below:
You might also be asked to make a manual backup. Below are the 2 steps to making a manual backup to your Hive account:
From you Bizzfo Home screen, navigate to "The Hive", then select "Make a Backup"